4 Goals Every Small Business Owner Should Set in 2018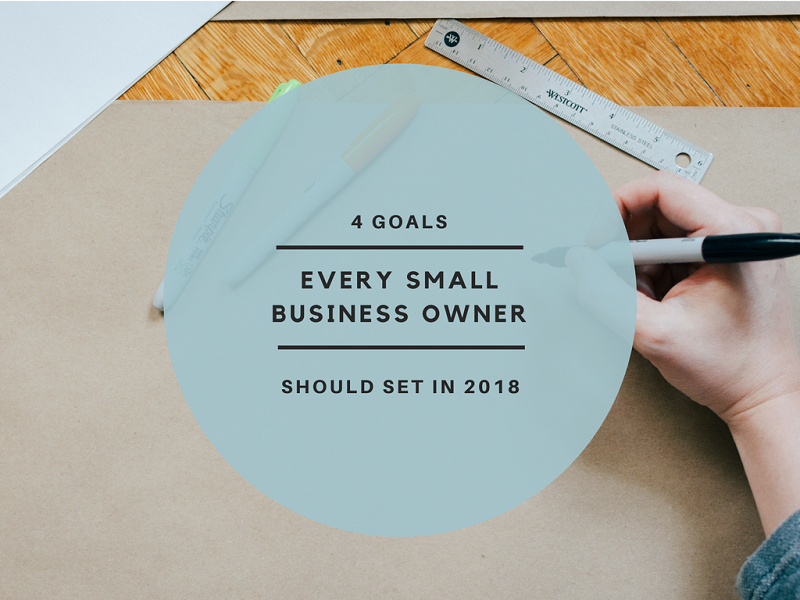 Goal setting is one of the most powerful tools in a small business owner's tool belt. This practice not only helps you see where your business is today, but puts into perspective where you thought you might be. It helps identify strengths and weaknesses. It helps push us forward and spark new, innovative ideas. The majority of Canadian small business owners expect 2018 to be a good year, with more than half anticipating increased revenue over the next 12 months. But, in order to build momentum towards that success, it's important to set specific, measurable goals for your business.
Here are four goals every small business owner should build off of this year:
Be "SMART" about your goal setting.
 SMART is an acronym for specific, measurable, action-oriented, realistic, and time-based goals—a simple planning framework designed to help you create more actionable goals. For example, a common business goal is, "I want to make more money." It's a great goal, but it's far too vague. How much more money do you want to make? How will you accomplish that? And by when?
Find a way to hold yourself accountable.
 Accountants are all about accountability. Our job is to help your business answer to its performance and help you see where you're at in terms of reaching those goals. Long term, we can help you see what you have done relevant to the goals you had in years past.
Be more adaptable.
 I can't stress enough how important it is for business owners to accept change, rather than be fearful of it. Whether it be an increase in minimum wage, or trends within your particular industry, change is often out of our hands—it's all about how you deal with it!
Plan for the future.
 In my experience, most business owners aren't doing enough to plan for the future. It's important to think long term, yes, but it's the short-term goals that will take you closer to that direction.
If you'd like help coming up with measurable goals for your small business the Blue Sky team is here for you. Let's get to work and make 2018 your most successful year yet: 289-466-5210.