4 Things I Would Have Done Differently When Starting My Business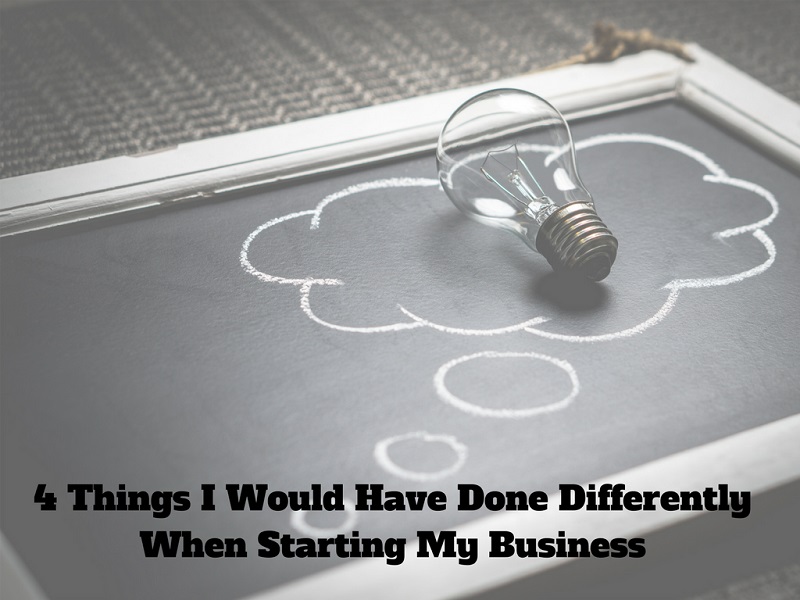 In my first two years as a business owner, I felt like I had achieved an MBA in everything I didn't know. It was about as expensive, I learned a lot, and became humbled by all of the things that I had yet to learn. Based on my experience as a small business owner, here are four things I would have done differently when I was starting out:
Recognize that my business plan was meant to fail.
When you're a new business owner, you're full of excitement as you prepare to take on the world, business plan in hand. The reality is that almost nothing will go to plan.
Think of your business plan as a benchmark instead of something you're going to follow to the letter. Be open to change, take what the real world is telling you, and adapt accordingly.
Truly listen to other business owners.
Like any good entrepreneur, I sought advice from people who had done similar things as I was interested in doing. But I could have used more humility when going about it.
I was listening to what they had to say, but mostly to learn what I could do better than them. I wasn't thinking about what they could teach me about the validity of my business plan. If I could do things over again I would really take note of what they were saying to me.
Know the customer better.
When you're starting out, you'll get companies calling you, pushing their advertising and SEO packages, trying to get you to cast a large net into the ocean of opportunity.
That's how small businesses lose big money. I would have thought more about my ideal customer so I could choose the best ways of reaching them.
Imagine a stranger walking up to you and saying "Hey, how much money do you make?" It would be awkward, right? That's why I invest in building relationships instead of increasing my search engine rankings. People prefer to share their finances with a friend and it took some time for me to recognize that.
Give knowledge away for free.
There is nothing I know that someone couldn't find out by spending an afternoon on Google. When you share what you know, people recognize and connect with you as someone who has helped them – or could help them in the future.
Your knowledge isn't the source of commerce – relationships are. It won't hurt your business to give a little something away for free.
That's why we don't charge to chat – give us a call today and find out how we can help you on your path to small business success: 289-466-5210.