Worried About Financial Success? Let Us Do The Heavy Lifting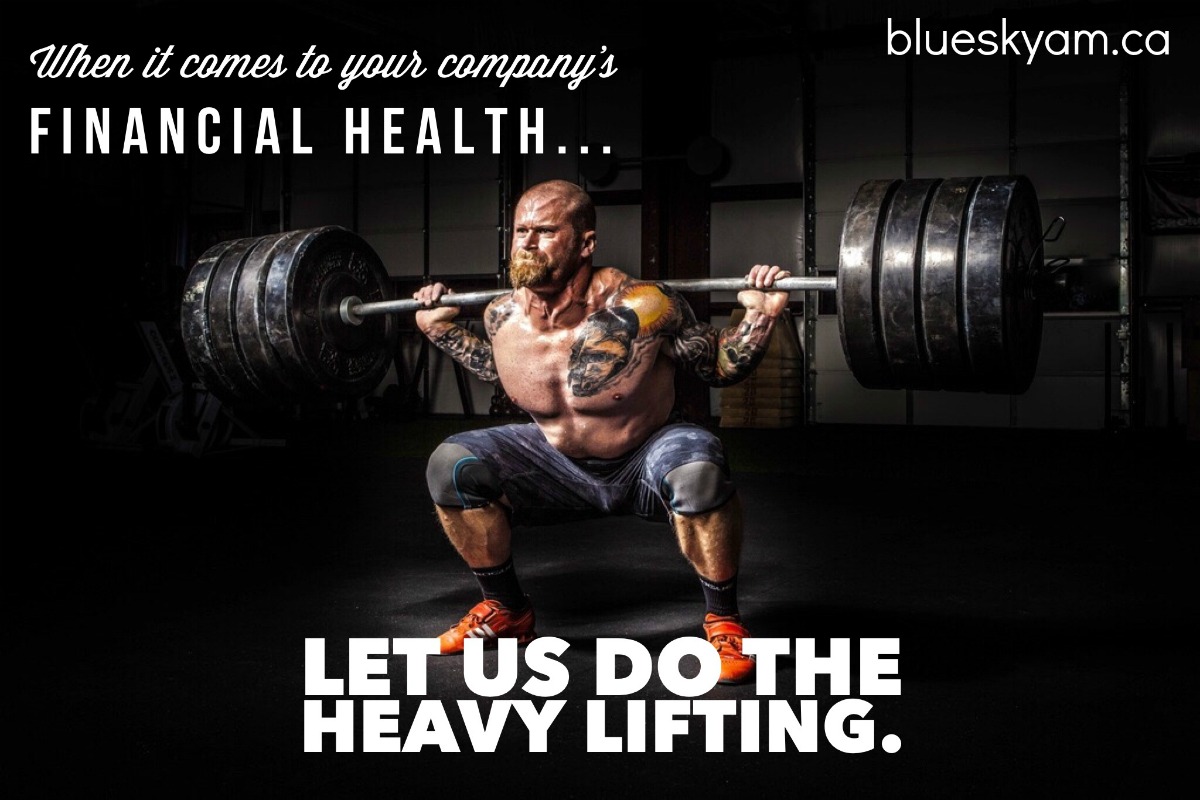 Let's face it: running your own small business is hard work. As your business flourishes, so do the complexities of managing it. As an entrepreneur, there comes a point when you have to recognize you can't solve every problem by yourself.
And nor should you.
You got into business because you're passionate about your craft. At Blue Sky Accounting & Management, our mission is to support you so you can stay close to your craft, remain passionate about your business, and (most importantly) find success.
We're here to help you identify where your risks are and parachute in when you need a hand. We're always ready to roll up our sleeves, get right in the muck beside you and work through the issue at hand. Or, to put it another way…
We're not just going to tell you how to move, we're going to lift the whole couch!
You can't be an expert in everything. So when it comes monitoring your company's financial health and making the numbers work in favour of your goals and dreams, let us take care of the heavy lifting.
If you're in need of advice to transform your business give us a call and we'd be happy to help: 289-466-521